Décor Collection
Mirostone's seventeen distinctive designs give you all the choice you need to compliment your colour scheme. Which one will you choose? The scale of the swatch images below are 1:2, except where indicated.
*These darker décors may require additional maintenance.
Please refer to our leaflet 'How to care for your solid surfaces'.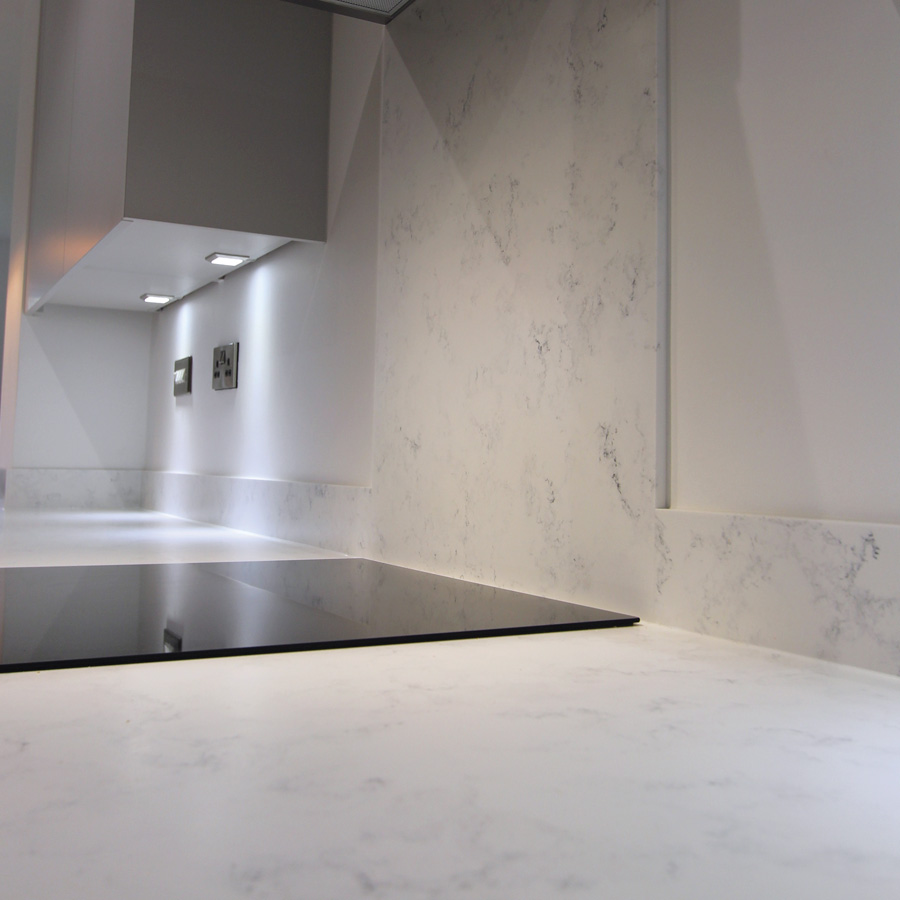 Surface finish
Your Mirostone® will be hand finished by your installer. We recommend when installed into a kitchen or utility room that Mirostone® is finished to a soft sheen. This will leave a surface that is beautiful, yet easier to maintain. It is possible to finish Mirostone® to a high gloss, however this is only suitable in areas where the use of the surface will be gentler: such as in a typical bathroom. High gloss finishes require more care and maintenance.
Please consult your installer to find out more details.
the complete picture
It helps to see the whole worksurface to appreciate the beauty of the marble effect Mirostone® décors. Below are 1:6 images that show the full 3000mm length of Taj Mahal, San Marco, Madison Avenue and Parisian Cafe décors. Please consult your installer to find out how these décors look when seamlessly jointed.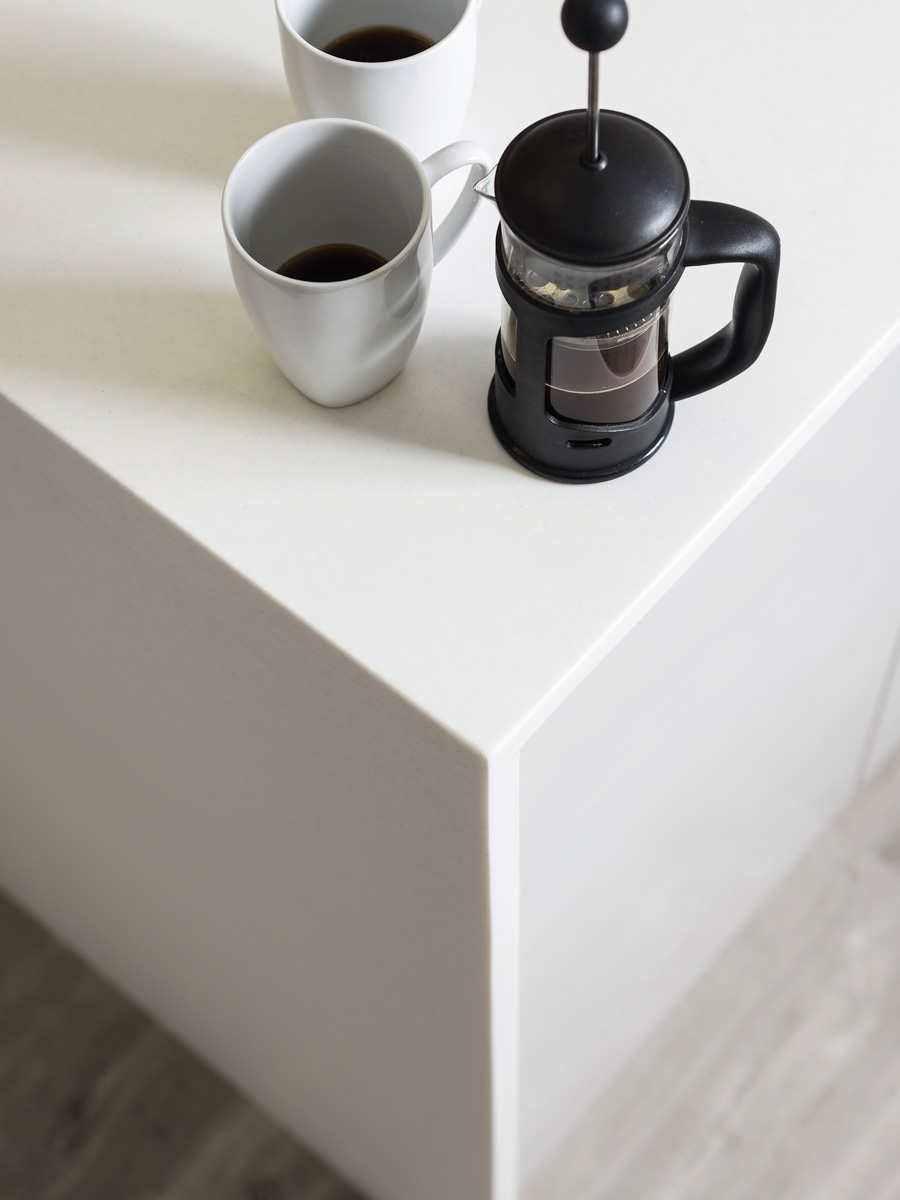 Size Matters
Your installer can machine standard Mirostone® components to perfectly fit the dimensions of your kitchen, bathroom and utility room. You can even have dimensions that are much larger than these standard components, using Mirostone's amazing seamless jointing technique.
Worksurfaces 3000 x 650 x 20mm
Breakfast Bars 2000 x 960 x 20mm
Splashbacks 3000 x 760 x 12mm
Upstands 3000 x 100 x 12mm
Decorative End Panel 1000 x 960 x 20mm
Decorative End Panel 1000 x 650 x 20mm